Digital skills package: an opportunity for retail and wholesale
09/05/2023
The Year of Skills gives the opportunity to place digital skills high on the agenda.  
Retailers and wholesalers are going through a significant digital transformation driven by new consumer habits following COVID, technological developments and intense competition including from digital players.  A recent study that EuroCommerce carried out with McKinsey predicts that 90% of growth in the sector by 2030 will be driven by online sales. The sector's transformation, both digitally and in sustainability, is critical to its future competitiveness. If this transformation is to happen, it needs to be underpinned by people with the right skills and digital literacy.  
The European Commission's Digital Education and Skills package is a step in the right direction. I hope this will create the necessary momentum and framework for dialogue among all interested parties to increase the digital literacy of employees in retail and wholesale and to support the transition to a more digitally driven environment, powered by the growth of e-commerce during the COVID-19 pandemic.  
Daily work in stores and warehouses is indeed increasingly driven by technology. By 2030, in-store technology is expected to be even more the norm than it is today. Store employees will need to acquire new skills and improve their basic knowledge of how to use digital tools including self-checkout stations, digital price scanners, and smartphone apps. Employees in stores will have to help customers use increasingly sophisticated digital products. In warehouses, as data will drive more decisions, using advanced analytics is likely to underpin demand forecasting and stock-flow management for both online and offline stores. Fostering digital skills in SMEs, also has the potential to have a positive impact in relationships with suppliers. This was confirmed as a target by 71.4% of 84 respondents to a recent consultation on the revision of the Late Payments Directive who overwhelmingly supported this as a positive means to improve payments.  
But today there is an acute skills shortage of data scientists in the EU and this is affecting the retail and wholesale sectors. This is a grave concern when you consider that the public education system in some EU countries still does not prepare young people for the labour market of the 21st century.  
For example, if classrooms do not have computers, some young people will enter the labour market lacking even basic digital skills.   
To tackle skills shortages there needs to be a guarantee of equal access to digital education for all learners, incorporating teaching and learning materials and modern and high-quality digital education content, aligned with curricula and up-to-date pedagogical practices.  
The approach taken needs to engage all actors – including retailers, wholesalers and social partners together with education and training providers in constructive dialogue. This is necessary to ensure that curricula are fit for purpose as critically needed capabilities and competencies change ever more rapidly and requires that computers and devices are readily available to help learners. 
There are already a range of best practices in vocational education training being pioneered by retailers and wholesalers. These include the e-commerce apprenticeship programmes of the retail and wholesale associations HDE and BGA in Germany. The consumer electronics sector can also play a crucial role in providing the devices for home learning, at an affordable price and by providing the public-private partnerships that give access to the equipment individuals need to develop the skills needed for their education or at their workplace. 
Retail and wholesale have the potential to support the EU achieving its goals. They provide jobs for one in five young Europeans. Given that a high number of young Europeans regularly change job, the training they receive when working in the sector is often transferable enabling their professional development and deploying skills throughout the economy.   
However, the investment required is significant and the sector will need help. The joint study with McKinsey estimates that the sector will need to train half of its 26 million employees each year up to 2030 and will need to recruit and train 800,000 to 1.5 million new employees. This will require an additional investment of up to €35 billion. Investments that are needed to support the sector's transformation are deferred by short-term challenges and margin pressure arising from the combined effect of the cost-of-living crisis, higher energy costs and higher prices demanded by supply chain partners.  
I hope that this Digital Education and Skills package is the start of a journey in which the Commission will work hand in hand with every EU country to build innovative curricula based on structural involvement and enhanced collaboration amongst all the relevant actors. We strongly encourage the Commission to use the European Semester exercise and other available tools, to support and encourage member states to consider how retail and wholesale can be helped. This can be achieved directly or by empowering the local associations that are working on the ground with entrepreneurs and small businesses across the EU.   
Successful digital education is a precondition for learners to acquire the skills they need to thrive in today's and tomorrow's world and to help retailers and wholesalers, and the EU, have access to the talent and skills needed to remain competitive. There is no time to waste! 
Retailers and wholesalers, consider joining the Skills Partnership for the Retail Ecosystem: https://lnkd.in/dTWsisVR
Valeryia Despaihne
Adviser, Jobs & Skills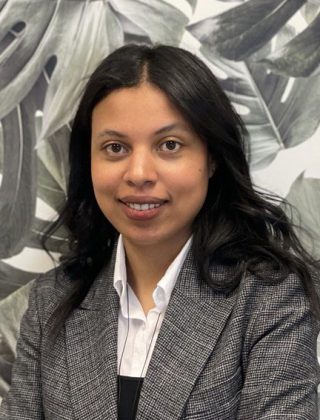 Valeryia brings extensive knowledge and expertise in industrial relations. She has 8 years of experience at one of the Brussels-based European Trade Union Federations (ETUCE) where among other things, she supported collective bargaining processes between national trade unions in the education sector and their respective counterparts in EU, non-EU countries on the European continent, as well as in Central Asia. Valeryia speaks English, Russian, and French.