Corporate Sustainability Due Diligence Directive: the retail and wholesale perspective
08/11/2022
The European Commission published three proposals for legislation on deforestation-free products, corporate sustainability due diligence and recently on banning products made with forced labour.
For retailers and wholesalers and many other sectors, due diligence actions are not new. Companies in our sector have long been committed to be part of the solution and have been involved in setting measurable and transparent actions such as:
Respect for Human Rights through voluntary internal due diligence measures and voluntary initiatives and responsible business agreements with suppliers.
Developing and participating in company schemes focused on improvements in respect of basic principles in their commodity or regions or both
Environmental protection through sectoral or commodity schemes
Cooperation among multinationals to tackle human rights and environmental challenges
Commitments to carbon neutrality.
In addition, national legislation like the UK Modern Slavery Act from 2015, the French Corporate Duty of Vigilance Law from 2017 or the German Supply Chain Act from 2021 brought new legal obligations for businesses and highlighted the need for EU legislation in this area to avoid diverging national regulation and consequent legal uncertainty and fragmentation of the Single Market.
The draft Corporate Sustainability Due Diligence Directive introduces due diligence requirements and new directors' duties to set up and oversee the implementation of due diligence and to integrate it into the corporate strategy and decision making.
Retailers and wholesalers support the objectives of the proposal and practical and realistic EU due diligence legislation that creates an EU level playing field and helps streamline related reporting requirements. We have stressed that the legislation needs to acknowledge that due diligence is a dynamic process and thus should choose an educative and cooperative, rather than punitive approach, encouraging learning and experience sharing. Importantly it should reflect the reality of businesses' day-to-day operational challenges and take full account of the international standards they already use.
The EU institutions should therefore aim to harmonise as much as possible and develop clear definitions to avoid divergence in Member State implementation and ensure a level playing field, including a better balance between enforcement/supervision and facilitating companies to learn from any mistakes.
We need the EU rules to adopt a risk-based approach, allow prioritisation and to be consistent with existing EU or national legislation. The three separate pieces of draft legislation must also be consistent with each other and avoid overlaps and conflicting obligations. They should avoid duplicating already established processes and should be in line with international standards and practice like the UN Guiding Principles on Business and Human Rights and the OECD Guidelines for Multinational Enterprises.
Businesses need legal certainty, which requires clear definitions, especially for provisions affecting wholesale in high-impact sectors. Legislators need also to ensure SME interests are fully reflected and supported whether or not they fall within the scope of the Directive.
For more detailed views on the proposal please see the EuroCommerce position paper here and the main key points here.
Nick Dornheim
Adviser, Sustainability & Environment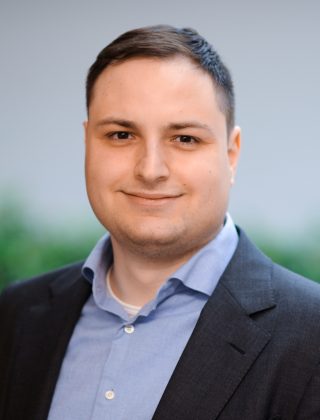 Nick advises the EuroCommerce Environment Committee and is working on files related to circular economy, performance of products and responsible business conduct. He supports the Working Groups on waste, eco-design and energy labelling and responsible supply chain management at EuroCommerce. Nick is a German expat and has a background in political science.